See the full list of our numerous private events
Following the cancellation of numerous boat shows (Annapolis, Cannes, La Rochelle, Southampton, etc.), Exclusive Days have been organised in multiple cities and countries near you.
The PRESTIGE crew and our dealer network continue to work hard and demonstrate ingenuity in order to offer you exceptional moments and make it possible for you to discover PRESTIGE yachts.
PRESTIGE PRIVATE EVENTS "Exclusive Days":
NAME

 

COUNTRY

 

DATES

 

YACHTS

 

 

Exclusive Days - Roma

 

 

Italy

 

 

17 - 18 Oct

 

 

 

 

 

 

Exclusive Days - Roma

 

 

Italy

 

 

24 - 25 Oct

 

 

 

 

 

 
VIRTUAL BOAT SHOW
From your home, you can discover PRESTIGE in 3D:  an exhibit of 7 yachts through 360° views and guided tours conducted by internal experts at PRESTIGE.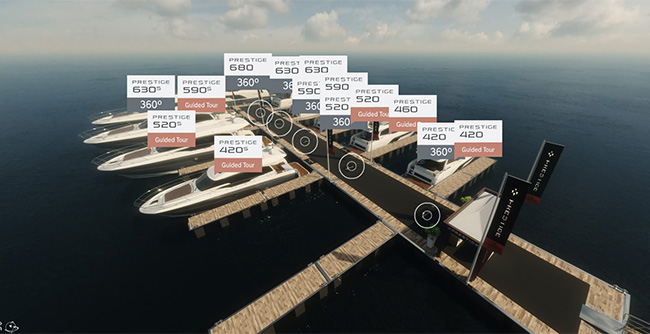 CE-Kategorie
The brand and its yachts